Business Lines
Flooring Division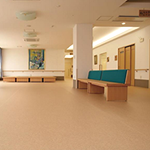 Walking, Carrying.
Lonseal flooring materials support the foundations of our living spaces.
At Lonseal, we use our creative inspiration and cutting edge technology to develop flooring materials that emphasize concern for safety and the environment. Lonseal supplies flooring materials that are found in all kinds of living spaces, including schools, factory facilities, condominiums hallways, medical and welfare facilities, shopping spaces, and more.
Waterproof System Division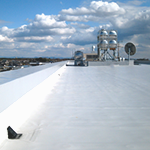 Thoroughly protecting the roof of buildings
Lonseal's sheet water protection system responds to environmental problems.
Lonseal was the first manufacture in Japan to succeed in manufacturing and developing waterproof sheeting made from vinyl chloride, and we have been providing customers with reliability and peace of mind for over 50 years. Not only are we constantly improving the basic functionality of our waterproofing materials, we are also pursuing progress that goes beyond waterproofing technology, to adapt our products to a variety of living environments and solve resource cycle problems.
Wallcoverings Division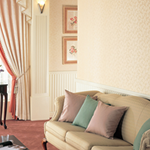 Gently coordinate your living spaces
with Lonseal's wallcovering materials
Inside our living spaces, the interior decoration material we see most frequently is wallpaper. Lonseal supplies products that emphasize concern for design quality, functionality, and health and safety, to major nationwide distributors in Japan.
Transportation Flooring & Film Division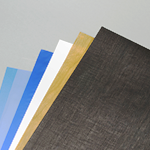 Our products play an active part in people's lives every day.
Lonseal's vehicle flooring materials and polymer films.
At Lonseal, we use our expertise with high technology materials and processing technologies to develop flooring materials for trains, buses and other vehicles, as well as substrate films for semiconductors and electronic components. Sales of Lonseal products continue to grow strongly, not only in Japan but overseas as well.
Housing Materials Division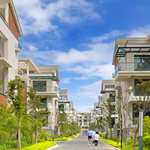 Coordinate renewal of your house materials with Lonseal Products
For members of owners associations and house residents, we will introduce you to Lonseal's housing material products.