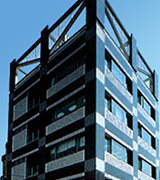 It has been over 80 years since our foundation.
During these years Lonseal has developed a strong line-up of products that have been highly praised for quality and technical excellence.
At Lonseal, it is our mission to devote our accomplishments to support the creation of genuinely pleasant living spaces.
Lonseal will continue contributing to society through the development of clean and ecological products, while always first considering the health and safety of human beings, and also for the protection of the environment.